EARTH ENGINEERS JUST EXPANDED TO HAWAII!
In January, 2016 EEI opened a new office in Aiea, Hawaii on the island of Oahu.
---
THE VANCOUVER BRANCH IS MOVING TO CAMAS, WASHINGTON
EEI is excited to share that in June, 2015 the Vancouver branch will be moving over to a new office building in Camas, Washington!
CONGRATULATIONS TROY FOR BEING RECOGNIZED FOR YOUR VOLUNTEERISM!
In June of 2012, Troy was awarded the SIS Community Champion for 2011 by Symetra Investment Services, Inc. Troy was recognized for his years of service to community organizations including Lacamas Little League, Camas/Washougal Soccer Club, and the City of Camas, Washington Planning Commission. Troy has volunteered on the Lacamas Little League Board since 2003 and coached numerous fastpitch softball teams that his daughter have been on as well as his son's baseball teams. As the sole Board member representing the softball division, Troy led the initiation of a fastpitch softball league for girls 7 and 8 years old. Previously, the girls in Lacamas Little League could only play on baseball teams with the boys. Troy has volunteered to coach numerous soccer teams that his daughters and son have played on at the Camas/Washougal Soccer Club. Being a Camas resident, Troy got involved with local government by volunteering on the City of Camas Planning Commission starting in 2003.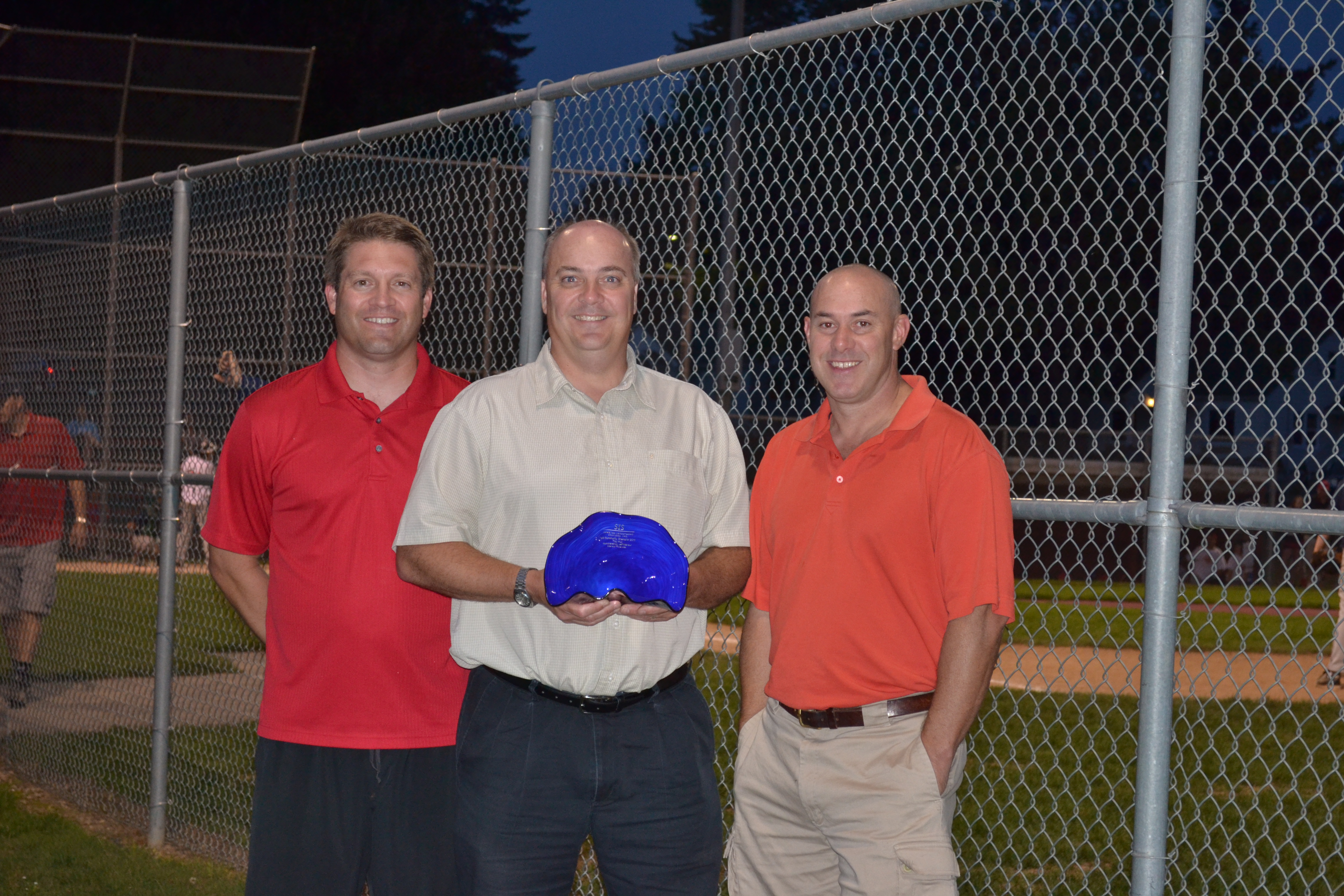 Left to right:
Jeff Mansur with Mansur Financial, Troy Hull, and Lacamas Little League
President Erin McClanahan
---
NEW SERVICE LINE 
In early 2011 EEI purchased a Troxler 3430 nuclear density
gauge. We now have the capability of providing soil
compaction testing for our clients!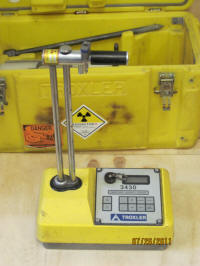 ---
NEW BRANCH OPENED IN SPRINGFIELD, OREGON
Earth Engineers is excited
to announce that in September, 2010 we opened our first branch
office in Springfield, Oregon. Ray Aliperti has joined
Earth Engineers as the Branch Manager. Ray has nearly 20 years of
experience in geotechnical engineering and construction
inspection and material testing, and has been based in
Lane County for the past 15 years.
---
WHAT DOES OUR STAFF LIKE TO DO FOR FUN?